Europa Casino in South Africa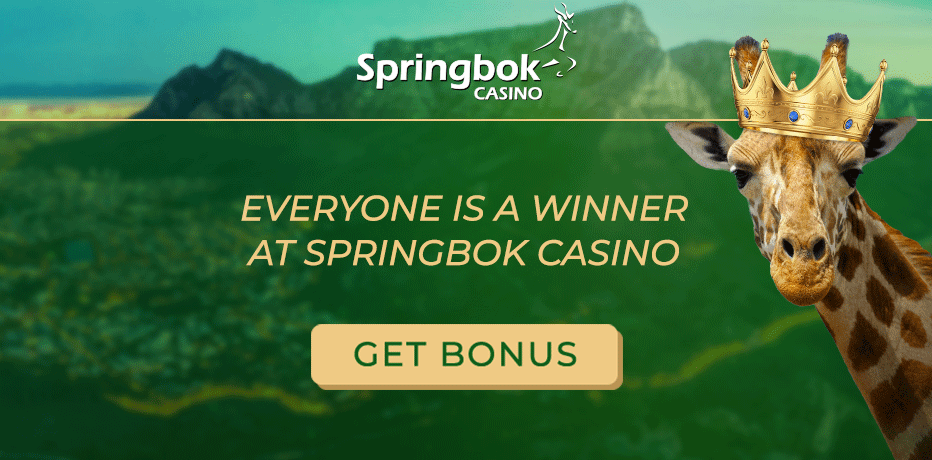 Check out this review of Europa casino (South Africa): everything you wanted to know about this online casino is here!
Are you from South Africa? Are you gonna play in Europa casino? Then you just have to read this article. We've compiled the most important information about this online casino and we have to say something very interesting to you. Spoiler: it's quite good, but there are some serious problems, and the bad news is that it's impossible to ignore them.
But first, let's talk about the good sides of Europa. We mean, there are some good sides, right?
In short, yes. Europa is definitely not the worst example of online casinos, and it certainly has its own advantages. Let's talk about them here.

Europa Casino: Good points
The assortment of games
The first reason for us to recommend this casino to you is the assortment of games here. Yeah, there are very few casinos that don't offer at least several hundreds of games nowadays, but come on — the wider the choice, the better, right?
In Europe casino, you can choose among hundreds of games. 450 or something like this, we don't know the exact number. But it doesn't really matter, because 450 is still enough — you can try a new one every single day and you'll still need more than a year to get to the last game. The problem is that you will most likely get bored during the first month. Why? We'll explain.
The thing is, all the games here are provided by Playtech. Clearly, it's one of the world's leading casino software providers, like Microgaming and NetEnt, and its games are high quality and really decent — but the main problem of Playtech is that the vast majority of its games are slot machines. We know that slots are the preferred games for most South African players, so most of them will not have any inconveniences, but if you wanna find a casino with a wide selection of table games, video poker or live dealer games… Well, in this case, Europe casino is not the best possible choice.
But, despite this minor problem, the choice is still very good, and if you are a huge fan of slots, you'll definitely spend long hours on this website. There are also some table games here, like:
roulette
blackjack
baccarat and craps
They also offer progressive jackpots games and instant games, so yes, the assortment is not the worst here. However, those who play instant games will not be able to try them all — you'll have to download their client in order to get access to all their 450 games.
Banking methods
The second advantage of this online casino is the number of banking methods. The players from the South African Republic can make a deposit via lots of methods — MasterCard and Visa credit/debit cards, SID, Neteller, bank transfer, Skrill, Ecopayz, etc. What's more, you can even use cryptocurrency to make a deposit — the Europa casino offers its players to pay and to cash the winnings out in Bitcoins. We can't say that it's the fastest and the best paying method, but the innovations are always welcome, right?

Website and mobile casino
Their website is very comfortable and easy-to-use, and it's the third advantage of Europa Casino. A calm blue color scheme, no bright and annoying pop-ups, "login" and "register" buttons on top — everything is clear here, and we definitely like it. The mobile version of the site is very good, too — it's simple and optimized well. I personally had no problems browsing it with my Android phone and iPad, and according to the reviews, you will have no troubles with both iPhone, Android phone or any other mobile device.
Licenses
The licenses are the last good side we'd like to mention. It looks like this casino is certainly not a scam because it's licensed by the Malta Gaming Authority — and despite it's not legal in some countries, the licenses are definitely not the thing you have to worry about when you play here.
But of course, there are no perfect online casinos — and unfortunately, Europa casino is definitely not even close to a perfect one. Let's see, why.
Europa Casino: Bad points
Withdrawal time
The first problem is the withdrawal time. You'll have to wait for quite a while to get your money in the majority of cases. It's all about pending time — while all the other casinos can make you wait up to 24 hours, here this time is four times longer! So, the answer to the question "how does Europa casino work when it comes to withdrawals" is "very slow", basically. We certainly don't like it, and we are sure that the South African players won't be glad to wait for such a long time. But again, it's just the smallest problem of this online casino.
BonusesThe second problem is bonuses. Not what you expected to see, right? Well, to be honest, Europa casino offers a good welcome bonus.
It's actually the combination of three bonuses:
11 monthly bonuses
$25 weekly loyalty bonus
the first dep R100 free bonus with 20x w.g.
They also offer free spins and some other casino bonuses, like referring bonuses and comp points (you'll get $25 weekly if you are a loyal player, 20x w.g.). We know that it's possible to find no deposit bonus codes and coupons, but they don't appear often so you should be into bonus hunting or be a very loyal player to get a promo code.
Unfortunately, the bonuses are 100% aimed at the slot machines players. Nothing wrong here, but the players that prefer table games will most likely not be able to use them — and that's not all. Another problem is the wagering requirements — they are higher than at other casinos, popular in South Africa, so we just don't see any reasons why you should choose Europa if you are a bonus-hunter. 20x is clearly not the best result, you can't deny it. What's more, some customers write that they had problems when they were close to meet the w.g. Be careful with the bonuses here, that's what we'd like to tell you.
Customer service
It would be logical to propose the players who had such problems to write to the live chat agent, right? And here we come to the third problem. The thing is, the support is slow here and the agents often can't help you if you have issues — and that's 100% not how it should work. Of course, we can't say it happens every time, but we recommend to use emails to contact them. It's not much slower than writing to a live chat, but you will most likely get real help via email.
Blacklist
What's wrong with the blacklist, you ask? Everything. According to some reviews, Europa is blacklisted by Casinomeister (the largest online casino portal) because of "predatory terms". The progressive jackpot terms here are unethical, according to them — so if you prefer progressive jackpot games, it's certainly NOT the place you should play at. For all the others — well, it's only you who makes the choice, but we highly recommend to read all the terms and conditions twice. And two more times.
What's the verdict?
All in all, we prefer staying neutral while talking about this casino. The only strong statement we'd like to make is about the progressive jackpots — but all the other players can play here without worrying about their money. However, you still should study the terms carefully if you don't wanna lose your money in Europa. Good luck!