Sports betting with Sunbet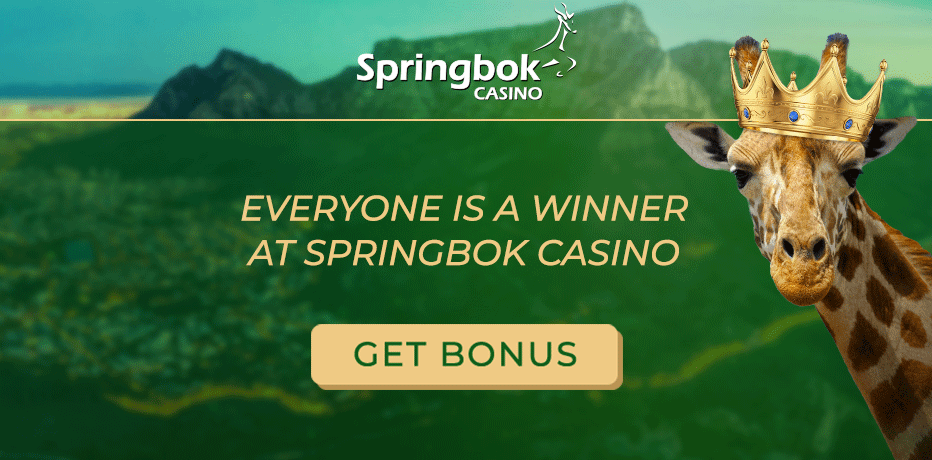 The bookmaker Sunbet today is one of the most popular among punters in South Africa. The bet portal develops at a rather rapid pace - the number of accepted bets has exceeded thousands. Sunbet has recently been one of the officially authorized bookmakers in South Africa, thanks to an appropriate license. One can write that it is a large, old and authoritative betting provider, as it's written in the most cut and dried articles. We won't do so, but try to understand the matter, citing only the facts.

Interface
The site has been modified for a long time, small defects have been corrected to achieve maximum convenience and functionality. The Sunbet site is designed in a modern style and, despite a large number of events presented, it works quite quickly. A significant place on the main page is occupied by the news, various bonus offers, as well as the most interesting upcoming sport competitions. Everything you need is at hand!
The main page of the site is simple and attractive. All the icons, buttons and menus are clear and big. There are separate icons for sports and promotions, which makes working with the site more convenient. Branding and colors are great and they perfectly match the bookmaker. The Login and Sign up buttons are big and, most importantly, they function excellently.
The central part of the landing page seems to be loaded information - too many current events are displayed in this area. We prefer that they were less so as they strongly contrast with the side menu.
Sunbet key features
Sunbet offers customers bets for the most popular sports, as well as for some little-known ones such as boxing, darts, motor sports, ice hockey, snooker, table tennis, water polo, beach soccer etc. In "live" not all events at the moment are offered, but only the most popular championships and matches. As a matter of convenience of live-bets, clients are offered a graphic display of what is happening and video broadcasts (they are only available on the best matches). The broadcasting is indicated by a special icon, which you can notice when you select an event for placing a bet.
Odds are on an average level: some events have quite high odds, while others have lower ones. The low margin for individual outcomes attracts professional bettors. In general, odds are very competitive that is good news for bettors. Earlier there were errors in the line, when the odds did not correspond to reality, but today there is an activity to eliminate such problems.
By accessing the site, you will get a wide range of markets where you can bet. Sunbet offers a huge amount including football, basketball, tennis, sports, racing, rugby and much more. The company's software provides more than enough games and events which you can bet on.
Sunbet also introduced a function "action bet", which in fact is what can happen next that allows you to bet on things like goals in football, corners, throw and so on.
Sunbet is only the second among betting companies in South Africa, providing such a feature as cash out. It gives the opportunity to fund your stakes out early, regardless of whether they win or lose.
Payments for working with Sunbet are not charged, and all deposits are instantly transferred to players' accounts. The withdrawal of funds depends on the selected payment provider. Punters can choose between popular debit and credit cards, but, unfortunately, ways of payment are limited.
Creating an account
Almost all betting sites in South Africa prohibit a client from having more than one gaming account and Sunbet is not an exception. It's not recommended to create several user accounts and use fake or other's passport data. The use of someone else's name can primarily blow up in the face when you receive a winning, because to transfer money you need real passport data and a legal bank account. Multiaccounting can entail the closure of accounts with the confiscation of winnings on a duplicate account.
To create an account on the Sunbet site, punters should undergo a simple registration procedure. A user will be asked for personal information, email, future password and nickname. You will also need to specify the way of replenishment / withdrawal of funds. After that, the user is provided with a personal protected page on the website, which offers an interface for betting and cash operations. The user account becomes a part of the resource assigned to the bettor, which has a whole set of tools. Here you can see the history of bets, create personal settings, pick out sports events, etc. It is important to note; that the security services of betting offices closely monitor the activities of punters for fraud. Any suspicious activity may result in account suspension.
Placing a bet on sport
There is nothing easier than making a bet with Sunbet. Let's analyze this procedure step by step:
Step one: Sign up the site and create a user account, choosing a unique login and password.
The site presents the main events for the near future. They are conveniently divided into sports. Also there is a filter in which you can sort the events by time criteria. For example, you can select all events for today or all football matches for the next hour, etc. To use the filter, you need to click on it with the left mouse button and select the desired time interval. There is also a live bet section, where the bet can be made during the game. So it's clear what we do next.
Step two: Determine the type of sport and championship or match that you want to bet on.
Step three: Having decided on the sport and the championship you want to bet on, you need to select the outcome / result. If something is not clear to you in the notation of the table, move the cursor to an unknown sign, then a tooltip will appear.
Step four: You will open a new section where you will see the sporting event, on which you make a bet, the outcome, the bet coefficient and the maximum bet limit. In the empty field you need to enter the amount you want to put. Then click "Place bet". Important warning! In order to make a bet, you must have funds in your account.
Don't forget to choose an appropriate payment method. To replenish your account, you can use a credit card, EFT or CID. Don't worry! This is a secure online process.
To ensure that your sports bets are successful, you need to stock up a few strategies. Let us give you some tips. At the very beginning you should determine what the stakes are for you. If bets on sports are for you a way of enrichment, you need to treat them as a work.
You should not bet on obvious favorites, because the odd is low, and they can play in a draw or even lose - there are a lot of such examples. But the funny thing is, these bets are the most popular among the bettors. If suddenly you still decided on this, do not make a big bet on the favorite's winning. Because of this, you can lose a rather large sum, and in order to win back lost money, you will need to bet and win several times in a row.
We all know this moment when our luck's had a turn for the better and all bets win. This time you need to continue playing while you are lucky, but when you do not win the bids over and over again - be able to stop in order not to lose the bank and not go bankrupt.
Helpful and munificent promotions always appear in the window on the right side of the site. Sunbet offers promotions in the online casino, as well as free betting
and special promotions offered throughout the year.
Like most of the best bookmakers, Sunbet offers pounders from South Africa a free bet to give the opportunity to start and try a hand in new activities. Signing up and creating a user account allow you to put $5 or more on you primary deposit and get $10 free bet, which you can use for your future stakes. The maximum amount for new bettors is limited to $20.
 
Conclusion
This bookmaker presents all the most sought-after and relevant markets available at that time. The list usually includes broad markets, such as soccer or rugby, as well as links to recent markets for events that occur in the near future.
If you like the thrill of making bets, Sunbet is your choice. Signing up is incredibly fast and only takes a few minutes. Moreover, you can make bets on your favorite sport team with the help of your smartphones or tablet. Mobile betting really saves you time and effort - you can bet at any time convenient for you!
Speaking of different odds, bettors should take into account that some betting sites pay more attention to certain markets and, therefore, have better odds for these special chances. In the case of Sunbet, the football odds are among the best and most modern.
Their odds are good, and their additional services, such as cash out and live chat, contribute to the pleasant experience of punters from South Africa. We would like to see more promotions and bonuses, but we believe that they are in progress.
If you are going to place a bet on sport, we recommend you pay attention to Sunbet.