Sunbet in South Africa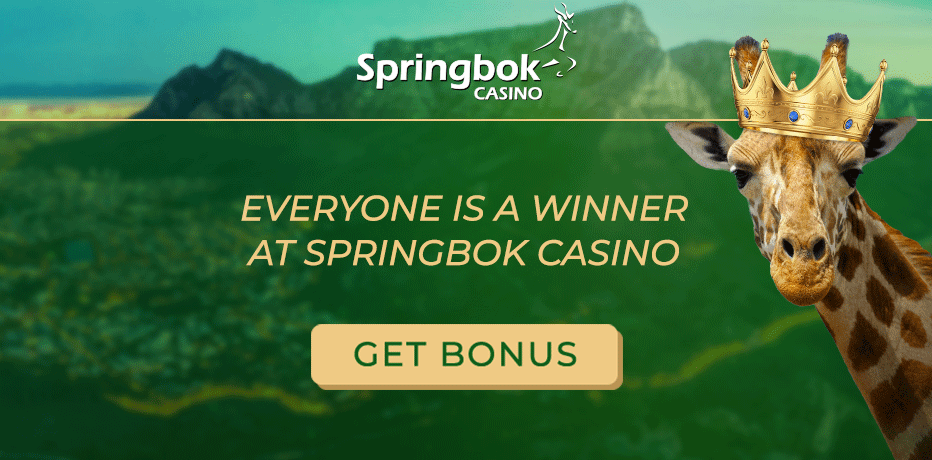 In the South African Republic, it is illegal to gamble online except practicing sports betting, although a legalization of gambling has been discussed by politicians for years. The National Gambling Amendment Act of 2008 legalized online gambling, but it is still not adopted in full. Although South Africa is not totally open to the online gambling market, there is an increased activity in online sports betting.
Actually, there are about 400 betting shops and over 300 sports betting bookies in South Africa. In this country, the revenues from the gambling industry including land-based casinos, sports betting, the national lottery, and bingo are expected to rise to R 30 billion in 2019.
Sunbet is reliable bookmaker owned by Sun International and operated by Powerbet Gaming (Pty) Ltd. since 2013. The Sun International hotel and casino group always considered sports betting as a prospective market with a good potential for growth.
Sun Bets is one of the recognized and leading betting sites in South Africa on horseracing, lotto, and sports betting. Sunbet offers South African sports enthusiasts to place bets on their favorite sports and win. It offers a variety of options to bet on sports. The Sunbet in South Africa is 100% legal bookmaker holding a license of the Western Cape Gambling and Racing Board. This betting project works in accordance with the National Responsible Gambling Program of South Africa. In this way, Sunbet supports responsible gambling terms and provides their players with all information about the risks of betting.

Sunbet New Website
The Sunbet brand new website was launched in June 2018. It is more functional and easy to navigate than the previous site. The previous usernames and passwords to log in are valid for former players. The new site is a classic betting platform with attractive and engaging customer options. All buttons, icons, and menu are more clear and larger. The brand and color scheme is great and fits Sun Internationals Company perfectly. The users can see some great offers in the main banner section on the top. Many current events are displayed right in the middle of the main page.
For new players, signing up is easy and it takes a couple minutes. Any player over 18 years old can register here, log in, and place his bets on the sport upon his choice. Useful information including detailed operational betting rules, as well as instructions on how to bet, deposit and withdraw can be found here. There are also good explanations of the betting terminology so that the players could improve their knowledge in sports betting. The official results in matches are posted on the website on a regular basis. Sunbet in South Africa also has Facebook and Twitter accounts. Using them, players can be informed about betting news, statistics, and updates in time.
Sunbet is different from almost all other betting companies in South Africa. The website is a godsend for sports fans willing to learn the latest news on sports and betting, follow matches and even check post-match analysis with betting tips from professional bookmakers. Latest matches information with live scores, outcomes, and statistics is displayed here. It is helpful for increasing the chances to win when placing bets.
Sunbet does not offer to download a dedicated mobile application unlike other betting companies on the market. However, Sunbet does have a mobile application. It is a site that renders well on smartphone screens.
Sports and Lotto
Although most South African betting sites are dedicated mainly to horse races and European football, Sunbet offers to bet on a wide range of sports from darts to beach volleyball. Every week, Sunbet offers the fixed odds for up to 30 different sports like soccer, rugby, cricket, US sports, horse racing, tennis, golf, boxing, hockey, snooker, water polo, basketball, badminton, cycling, hockey, handball, and volleyball. So, bettors can select a sport in which they have personal knowledge and interest.
Sunbet also features a big range of lotto betting options including different lotto games, SA Power Ball, and so on. If a player likes live in-play betting, he can select among 60 live events weekly. Here, South Africans can also play in lotto and bet on non-sports events such as TV reality shows and pop culture events like the well-known Miss South Africa Contest.
Bets
This website accepts bets in South African Rands (R). Foreign currencies or services for foreign clients are not mentioned on the website. All bets must be placed online on the Sunbet site. The company provides clients with numerous variants for free betting as accumulator, combination or multiple bets, single, double, treble, interrelated markets or outcomes, lucky 15, Heinz, Super Heinz and Goliath, patent, ties and dead heat, Trixie, each way, Canadian, and Yankee options.
The high odds attract players' attention with decent wagering opportunities. The minimum possible bet is as few as R 1.00. The maximum amount for betting is not fixed and determined by the type of sport and event. The bet canceling is not a standard procedure and it is not usually accepted. However, the cancellation request of a bet can be taken for consideration in extreme cases.
Comparing to other SA betting websites like BetVictor, Sunbet offers some boutique opportunities as telephone betting. This newest way of betting has been launched recently. This service allows placing bets by phone during business hours on both pre-match and current events. Read carefully terms and conditions and, if needed, ask the user-friendly betting concierge or customer service about how to use this option.
Sunbet also introduced a feature of an action bet, which essentially means what will happen next in the soccer match with actions like corners, yellow cards, goals, throws in, etc.
MVG Cards and Points
The Most Valued Guest (MVG) is a tiered loyalty program. Players can earn casino and leisure points when betting on sports for further staying at hotels, visiting selected restaurants, playing golf, and enjoying various entertainment shows. Sun International Group grants a big range of exciting benefits to spend them in their hotels, restaurants, and casinos.
This MVG card is also used as player's ID to log in on the website. Any player can become an MVG member after filling in the profile and passing an identification procedure. Also, Sunbet has a good database of sports statistics to be accessed by MVG members. Bettors can operate the data and figures for bet placing with higher chances to win.
Sunbet allows players to earn their MVG points on betting. For every R 500 paid for a single bet Sunbet grants 1 MVG point, the same R 500 wagered on a double bet will bring you 2 points, 3 points are given for a treble bet, etc. These Sunbet MVG points are divided equally into casino and leisure points, which can be redeemable at Sun International establishments later. Casino points can be used for playing on slot machines and game tables. Leisure points are to be spent for living in luxurious hotel rooms, as well as for meals, drinks, golf, and various entertainments.
Payment Methods
Payments are possible to be made using credit cards, bank transfers, and SID with an absolute reliability. Currently, Sunbet admits EFT, Instant EFT, and Card deposit options. The minimum deposit is R 50.00 and the minimum required withdrawal is R 100.00.
To pay a deposit, click the section next to the betting balance on the site. You can choose a payment method, and then you are ready to make your stakes. If a player wins a bonus, this amount will be credited to his account within 24 h. Sunbet has a daily limit for payments using credit cards. The company does not allow players to deposit more than a fixed amount a day. If you are too worried about the limits, Sunbet accepts single bets up to R 1,000,000.
Sunbet became the second bookie in South Africa offering a cashout option which is almost standard overseas. This feature allows bettors to cash their bets out, regardless if they are winning or losing.
Bonuses
This company gives 100% bonus on your first deposit with a limit of R 1,000. The inviting deposit up to R500 is matched for players with new accounts. In other words, bettors can deposit R500 and the bookie credits them with another R 500. Once the deposit is made, you have to claim your bonus on the website. The players can also sign on the bonus wager. As few as five bets are needed to be placed as a bonus fund. It works with odds of 7/10 (1.7) or higher.
Overall Experience
Sunbet has a solid, easy to use website that offers more than enough betting opportunities for both new and experienced bettors. Here, the odds are decent and the added value services like cashout and live chat produce a pleasant impression. However, players would like to see more bonuses and promotions. Let's hope that Sunbet in South Africa works on this matter. Opening an account and betting on sports here are definitely recommended.