Supabets in South Africa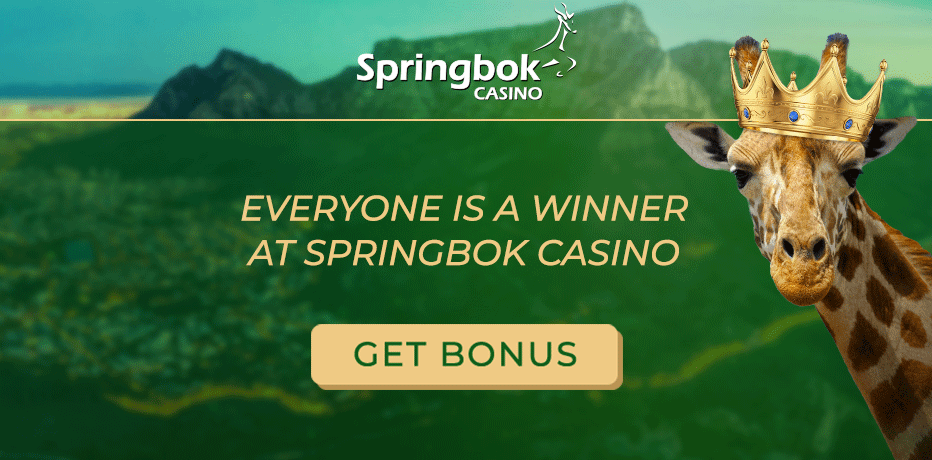 Supabets is often called one of the best sport betting sites in South Africa. It was established in 2008, and since that, it gained much popularity in African countries - the customers from South Africa, Nigeria, Zambia, Ghana and other countries are now very well aware of this bookmaker.
But what is the reason for its popularity? Is Supabets really a good choice for the new and professional bettors from South Africa? Why you should pay attention to it, what are the advantages and problems of this betting website?
We have all the answers here. Read this text in order to learn about Supabets and to see why it's worth your attention and what are the strong sides of this betting firm. Of course, we haven't forgotten about the weak sides, too - so if you are looking for the most honest and full review of this online bookmaker, you've come to the right place. Let's start.

Supabets: license and safety
As always, we start with licenses and safety in general. We are sure it's the most important part of every bookmaker or casino review - cause if there are any problems with licenses or safety, this bookmaker/casino is not worthy of your attention at all. It makes sense that it's not recommended to play on such websites.
Well, Supabets doesn't have such problems. This betting website is legal in South Africa because it's licensed by the Gauteng Gambling Board, which is located in South African Republic (Gauteng is a province in South Africa). It's the agency that regulates gambling industry, just like the United Kingdom Gambling Commission or Gibraltar Gambling Commission. Basically, it means that Supabets is licensed by the Government of the South African Republic, and this fact makes this license even more trustworthy and reputable. You don't have to worry about your rights as a player - with this license, Supabets will never steal your money. We can say the same to the casino players - don't worry about slot machines or roulette, all these games are fair here and no cheating is allowed.
As for the safety, well, this website is protected just as all the other top casinos. SSL encryption protects all your transactions, HTTPS protocol protects your login, password and thereby your personal information. Don't worry about carders, info leakage and all this stuff with Supabets. They are safe and fair.
Selection of betting markets. Odds
What we don't like here is that Supabets in-play odds are quite high. However, it's the only problem we see about the betting markets and odds here. Let's be more detailed.
So, the assortment of sports markets is quite good - Supabets offers 22 markets, so they cover all the most popular sports. If you need to place a bet on something really unique, well, it may be a problem, but the majority of bettors will not be disappointed. Soccer, volleyball, snooker, basketball, football (American and Aussie Rules football), hockey, tennis, even darts and sailing - and it's only part of the assortment. Of course, there are hundreds of betting options and lines here, too. The range of the lines available is just great.
The odds are, well, competitive. Highly competitive, it could even be said. They are not the highest and the lowest in this market, they are just good. The margins are 105-110%, it depends on the sport (football markets have lower margins, while when it comes to basketball, the numbers are higher).
Cool features - live betting and streaming
Let's talk about some cool features that attract new and old customers to the betting websites all over the world. Supabets offers some of such features, too.
We are talking about live betting here. Unfortunately, Supabet doesn't have any live streaming options, so if you prefer watching the match in HD quality after you've placed a bet on it, well, Supabets isn't for you in this case.
However, they still have a live betting option, as we've just said, and it's amazing. They offer a dedicated in-play section with all the matches available on a calendar. The graphics are great, they show all the statistics of the match and all the events, so it's basically a "text stream" if we may say so. You can change your bets, add new ones and cancel the old ones instantly during the match, and it's really a great way to earn good money. And to entertain yourself, of course.
Banking options at Supabets
When it comes to banking options, well, Supabets doesn't offer anything unique here. All the payment options are quite average, and that's exactly what the absolute majority of the bettors need.
You can place a deposit via EasyPay, Skrill, Ukash and different banks if you prefer bank transfers (like the First National Bank, Stanbic IBTC Bank, NedBank, ABSA Bank and others). Visa and MasterCard debit and credit cards are available, too. As for the withdrawals, you can send your money to any card, bank account and to some most popular e-wallets, like Skrill.
What some of the customers don't like is the delays. According to some feedbacks, the withdrawals can take up to 1 week here, and it's quite a serious problem. Well, it doesn't work for all the withdrawal methods - thus, direct bank transfers usually take much longer time than other withdrawals, and it's not only the Supabets problem.
However, despite all those problems, the majority of customers don't have to wait for 7 days. When it comes to the withdrawals, Supabets is still one of the best betting companies in South Africa.
Everyone loves bonuses, and we are sure you love them, too, right? Supabets offers great bonuses, and you'll 100% like them. Let's see.
They offer different bonuses for different African countries. The good news is, their bonuses for South Africa are really generous!
So, at first, they'll give you the welcome bonus - 100% of your first deposit, up to (are you ready) 10,000 Rand. It's $744 or so, and it's really a huge bonus - you won't find an African betting website which offers more than that.
That's not all, of course. Supabets also offers great bonuses for existing clients - thus, they have a multi-bet promotion and a money-back promotion. Oh, and they offer a small bonus for those who FICA their accounts. Details are here:
Multi-bet promotion means that when you win on multiple bets, you can receive a bonus. Some requirements should be met, like the bonus percentage (from 2.5% and 30% for double bets and for football acca respectively). High odds are welcome here, too (at least 1.2). It's a cool bonus, and you can really earn good cash with it. Try and you'll see!
Money-back promotion is quite average. They return 10% of your losses from Tuesday to Monday, and you can use this money for free betting.
FICA bonus is interesting, too - all you need to do is to confirm your personality (you'll have to send some doc scans to them) and they'll give you 100 Rands ($7)! We all love free bonuses, right?
Mobile website/application
Lost of customers use mobile phones together with their laptops/PCs. Lots of customers use mobile phones instead of computers, and if you are one of them, it makes sense that you are interested in how the things are going on with the mobile version of the Supabets website.
Well, everything is fine here. Unfortunately, Supabets doesn't offer a mobile application, like some other top bookmakers - but their website is well optimized for all types of mobile devices. Whether you use a new iPhone or a 2012 Android tablet, you won't be disappointed by this website.
Customer service
The customer support service is definitely not the strongest side of Supabets. They don't offer a live chat, but you can call them (they have a toll-free telephone number which means it's free for you) and write an email. Of course, social pages, like Facebook and Twitter, are available too, as well as SMS and even Whatsapp. All these methods aren't the best substitute for 24/7 live chat, but, well, they will still solve all your problems.
Another thing we don't like about the customer service in Supabets is their selection of languages. It's only about English language, and it's really strange for the bookmaker, focused on African countries. No Afrikaans, no Ndebele, no Sotho and Tswana languages? Seriously?
In every other way, the customer service is good at Supabets. Lots of ways to reach them, high speed and quality of the work, professional support team workers - nothing to say here.
Conclusion
Supabets is a very good bet portal for South African players and bettors. It's not the largest bookmaker in the world, it's not even in top-10 of them, but it's a very decent bookmaker with its own strong sides and advantages. The bonuses and the promotions are really excellent here (especially their extremely generous first deposit bonus), the number of betting markets and lines is very high, their live betting feature is amazing and their license is trustworthy, without any doubts.
However, they still have certain problems - the absence of live chat, withdrawal delays (they say that it's not their fault but come on, the deposit payments are processed instantly), monolingual support team... But these problems don't look like something too serious and unsolvable. We hope they'll fix these issues, but even now, Supabets is definitely worth your attention.